Argyle sits on the northern edge of the DFW metroplex just south of Denton. Argyle residents enjoy small-town living in a rural environment while maintaining proximity to all of the attractions and amenities that DFW has to offer. Perhaps you're thinking about visiting Argyle for a day or a weekend and you're looking for the best restaurants in Argyle. Or maybe you're shopping for a home in the area and you want to know about the great places to eat in Argyle. Summarized below are what you'll find at eight restaurants in this fine city.
Earl's 377 Pizza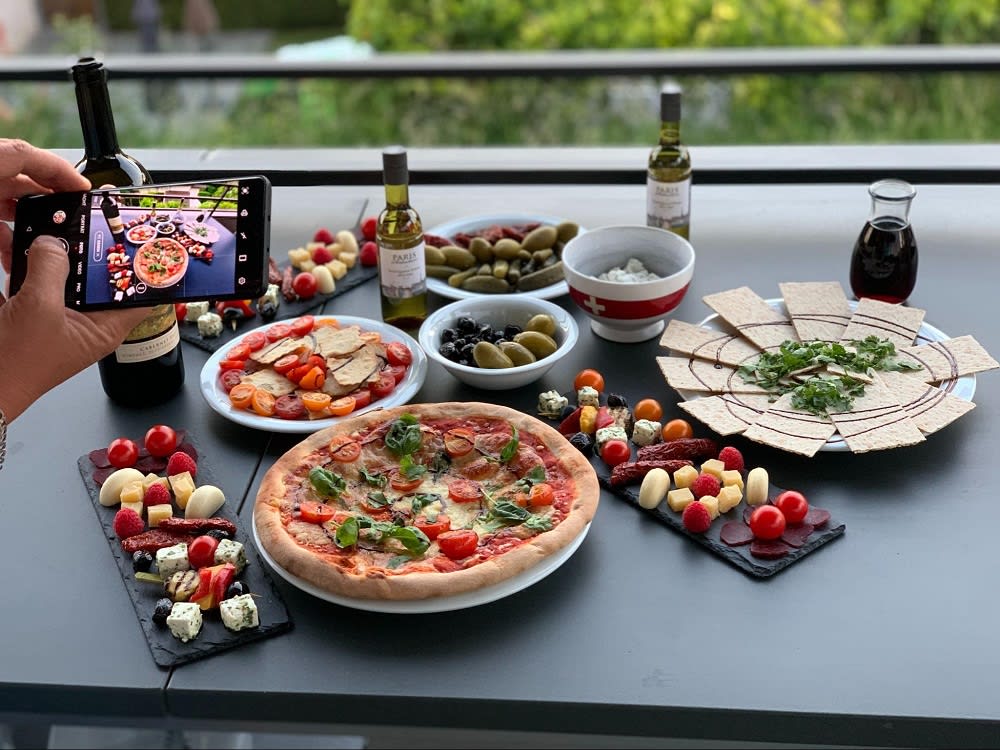 Photo courtesy of Pexels
At
Earl's 377 Pizza
, the owners believe that each meal begins with a story. Their restaurant's story began over 30 years ago when restaurant founders Earl and Isabella met in Positano, Italy. After they got married, they moved to Texas and dreamed of opening a restaurant together. Their pizza joint is located inside an old fire station. The restaurant's design is an ode to their country's history and contains a great deal of character and tradition. They hope to express generosity and a welcoming spirit in each interaction, whether they are dealing with customers or staff members. Their menu includes a full selection of Argylian-style pizzas along with pastas, salads, appetizers, and desserts. They are open seven days a week for lunch and dinner.
The Argyle Grill & Tavern
In the heart of downtown,
The Argyle Grill & Tavern
is well-known in the area for their delicious American-style meals. They provide a full selection of burgers, sandwiches, and salads. Their history dates back to the 1940s, but they rose to prominence in the 1960s when they were known as John's Bar. They complete each task with passion, and they take pride in providing the freshest seafood and delicious hand-cut steaks. The premier wine selection and the specialty-crafted martinis are also guaranteed to impress. They are open seven days a week for lunch and dinner.
Giovanni's Pizza and Pasta
This local family-owned Italian restaurant is open seven days a week for lunch and dinner.
Giovanni's Pizza and Pasta
serves a variety of Italian dishes including hot subs, cheese bread, pastas, wings, and build-your-own-pizzas. They recently celebrated their 10th anniversary. Their most popular menu items include the appetizer trio and the calzones. Guests also love the dessert pizzas and the limoncello cakes to top off their meals. They offer options for guests who prefer delivery or who would like to order ahead online. You can take advantage of both by visiting their website.
Uncle Mike's Bistro
Uncle Mike's Bistro is located in Old Town Argyle. They are open seven days a week beginning at 7 a.m. Guests can enjoy breakfast and lunch inside in their dining room or on their outdoor patio. They close early most nights, but some guests will enjoy the opportunity to eat an early dinner. They specialize in breakfast and brunch, and their coffee and pastries are some of the best in town. The service is polite and friendly, and you'll enjoy interacting with the staff throughout your meal.
407 BBQ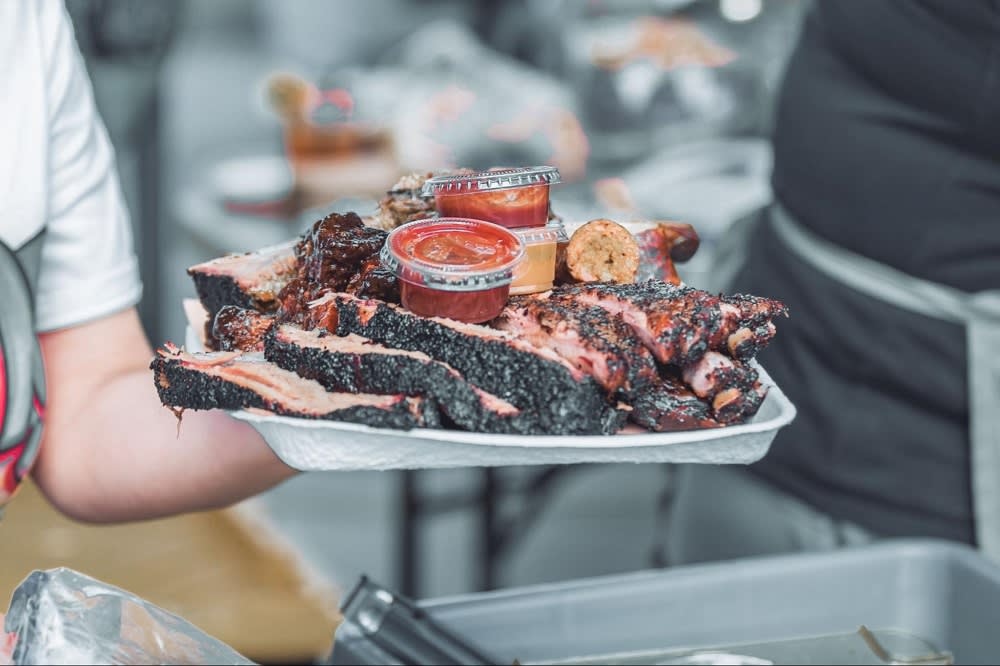 Photo courtesy of Unsplash
407 BBQ
serves Texas-style barbecue along with wood-fired steaks. They have won multiple awards from publications such as
Flip
and
Thumbtack
. They got their start as a full-time catering business, and they finally started working on a permanent location after hearing the pleas of many satisfied customers. Although they currently only accept call-in orders, the team is excited to see where the future takes them. They sell meats such as brisket and pulled pork by the pound, and you can also order full and half racks of ribs. They also serve an excellent burger, and they have several specialty sandwiches that you can choose from. Orders are accepted between 11a.m. and 7 p.m. Tuesday through Thursday, and from 11 p.m. until 8 p.m. on Fridays and Saturdays.
Snooty Pig Cafe
A popular local chain with multiple locations near Fort Worth,
The Snooty Pig Cafe
specializes in breakfast and lunch plates. They are open daily for breakfast, brunch, and lunch between 7 a.m. and 2 p.m. The casual and relaxed atmosphere pairs perfectly with the delicious Eggs Benedict and French toast. They first opened in Keller nearly 20 years ago, and have been impressing locals with their traditional breakfast options ever since.
Farmhouse Coffee & Treasures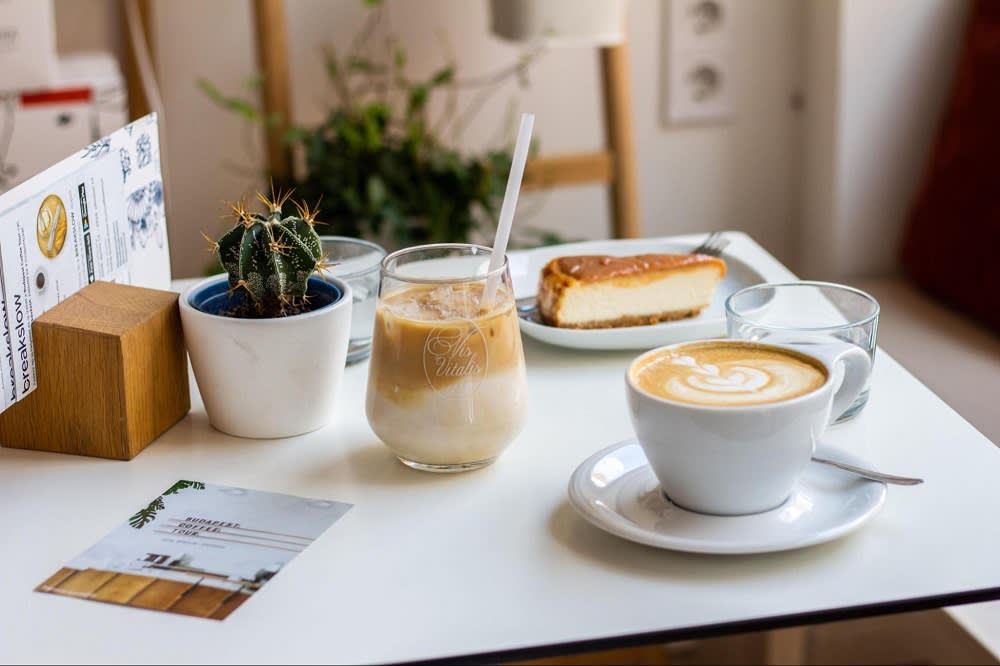 Photo courtesy of Unsplash
Farmhouse Coffee & Treasures
provides delicious coffee along with various creative collectibles inside a farmhouse that will soon celebrate its 150th anniversary. Their foundation exists on their desire to build relationships, creative treasures, and faith as they share delicious coffee. They regularly host special events to celebrate the arrival of new products or bring people together around shared interests. Their primary Argyle location is open from 7 a.m. until 3 p.m. Monday through Saturday. They provide catering services as well, and you can shop through their collection of farmhouse treasures by visiting their website.
Marty B's
Located in nearby Bartonville,
Marty B's
barbecue restaurant opened in 2017, and they have quickly risen to popularity thanks to their modern ranch atmosphere and their delicious smoked meats. Guests can also take home delicious baked goods and pre-made lunch options. If you plan to stay for a while, cuddle up next to the outdoor fire pit where you can even roast a marshmallow for a s'more if you choose.
Ready to shop for homes for sale in Argyle? The
North Texas Team
can help. They serve buyers throughout the DFW area, but Argyle holds a special place in their hearts. Their expert agents know the Argyle market well, and they take pride in offering the best possible customer service to each of their clients. Contact their office if you have questions about shopping for homes in Argyle.

*Header photo courtesy of Unsplash